INTRODUCING!!!
 Universal Car Back Window Sun Shade-Curtain-Shield
This amazing Car Sunshade block 98% of the harmful sun and UV rays from your children and love ones with this thick & quality car sunshade
How I Stumbled on This Product
There was a time the air condition in my car was making it over heat when turned on.
My colleague at work whom I was in the car with at that time mentioned it wasn't a big issue and it's something the mechanics could handle in no time.
Honestly, I know it wasn't a big deal, but the problem is, there's no visit to the mechanic that won't leak your pocket.
No matter how small, you must sha drop something...
... and I was at a very tight corner financially so I couldn't go to the mechanic. Hence, I couldn't fix it immediately.
After a few weeks, my wife couldn't bear it anymore and she started mummering on how hot everywhere is and she can't even breath well.
I suggested she wind down, she did and started another mumur on the lack of privacy and too much exposure.
Now I have two problems:
1. Heat when the glasses are up
2. Lack of privacy when they are down
That didn't bother me much to be honest.
But this did:
So one Monday I was taking my daughter to school and she lamented on how hot everywhere is.
I asked her to roll down the glasses and she complained of direct sunlight.
Problem no 3: direct sunlight.
Honestly, this got to me because I know my daughter to be disciplined and hates to bother me unnecessarily.
So I promised to do something about it.
After dropping her off at school, I decided to visit my mechanic. On getting there, I explained things to him and took a bike to work.
My aim was to come back after work for it.
On getting to the mechanic workshop after work, he was telling how something has led to another thing that's making the car overheat when the AC is on and how the total cost could amount to 80k or more.
I say ehn?? Omo, no budget for that one o.
I entered my car and drove off.
I began searching for alternatives as I can't afford to spend over 80k on the car at the moment.
Luckily, I found this Car sunshade while going through my Facebook one Saturday evening like that.
I watched the video like 10 times before placing my order because I wanted to be sure of what I am getting.
Honestly, it's one of the best things I've bought this year for just 16,500
This is my third month using this Car Sunshade and it's great.
It's strong and thick




Stretchy and fits my car well




It's also durable and washable
So instead of spending 80k I don't have for car repairs; I spent just 16,500.
So far so good...
Nobody is complaining of heat
Direct sunlight
Privacy issues etc
I am really exited for this purchase.
...that was the Testimony of one of our favourite customers. A man, father and husband.

Our agent sat with him when he ordered another pack of this Car Sunshade for his colleague and he decided to share the story above.
NOW:
Whatever your reason for wanting this amazing product...
ALL YOU HAVE TO DO IS WEAR THIS  CAR SUNSHADE ON THE DOOR OF YOUR CAR AND...



1. You're guaranteed Sun&UVR protection - The car window sun shade blocks 98% of the harmful sun and UV rays, to protect your child exposed to the sun's heat. The car window shade also prevents the car from getting extremely hot..

BEFORE
AFTER

2. Another good thing is that you can freely raise and roll down the windows and allowing fresh air to enter the car. These opaque sun shades also can create some privacy for back passengers and for car camping and keeping insect out of car when sleeping.
3. Easy to install - This sun shade sleeve is easy to install and organize, open your car door, slide it over your window pull it over your rear doors in a couple minutes. It is also easily accessible for removal when washing the car or prior to rain/snow days.
4. Fits most car windows - Switory car window shade comes in a pack of 2, Maximum size 120*50. Stretchy  sun shade, can be suitable for various car models.Perfect for Cars, SUV, Minivans, Van, Truck or other windows.Enjoy your hassle free driving with these side window car sunshade. Please actually measure your window size before shopping.High elastic fabric suitable for more than 90% of cars.
5. High quality material, lightweight sun shade but strong. The elastic rubber band underneath helps to fix the sunshade and won't slide easily. Each sunshade is well made, durable, and easy to use.
6. Quality assurance - The Breathable Mesh Car Rear Side Window Sunshades material is very nice quality and very stretchy..
If you have any questions about product installation and quality with window shades, please contact us first, we will solve it for you within 24 hours.
How Much Is This Awesome Product?
Kindly note that this product is comes in packs and a pack has 2 pieces of the car sunshade
1 Pack (2 pieces) of this Sunshade for a car is 16,500
However, you can get it for 12,999 today.
2 packs (4 pieces) of the Car Sunshade = 14,500
3 packs + 1 Free pack (8 pieces) = 39,000
See what this Uber Driver Has to say about this product...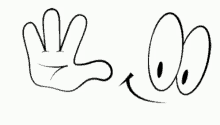 0
day
1
hour
46
minutes
21
seconds
SALES HOTLINE: 0906 773 9173